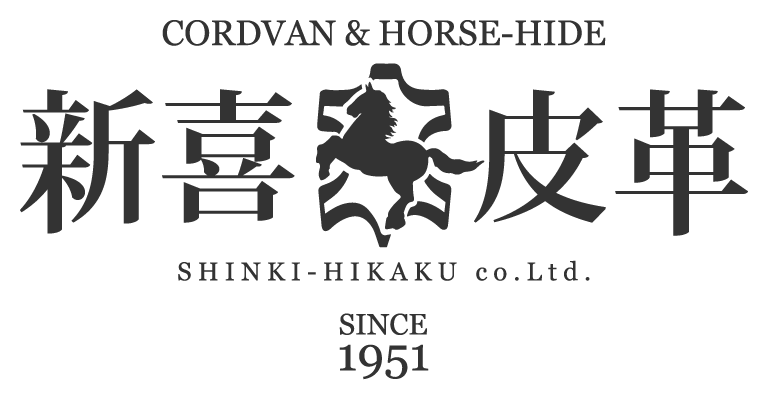 SHINKI-HIKAKU a tannery that specializes in horse leather, was founded in 1951
We produce cordovan and horsehide from raw hides imported from Europe through our own integrated production process from tanning to finishing.
The surface of cordovan has such a high shine that it has been described as the diamond of leathers, and its unique texture fascinates people. However, it takes an incomparable amount of time and delicate skill on the part of each craftsperson to achieve this luster.
Horsehide" refers to the hide of a horse. One of two typical tanning methods can be employed to tan the hide: vegetable tanning and chrome tanning. Each method makes the most of the potential of horsehide in terms of suppleness, lightness and aging.
aw horse hides, which could be called "by-products of life," are transported from Europe by sea, and we bring them to life again with the passion to produce the best quality horsehides using the latest equipment and technical skills that have been handed down and perfected over the years.
It is safe to say that our company as it stands today is built on this history.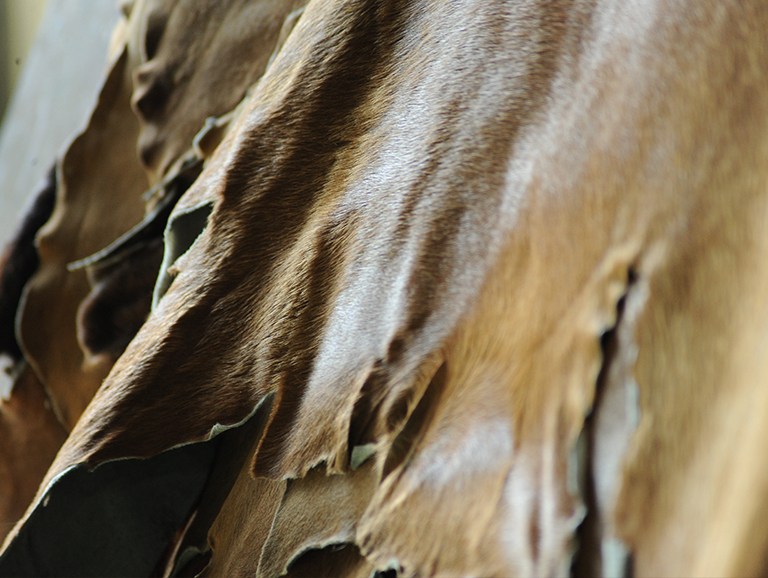 Awards
2009
Hyogo Governor's Award: Hyogo Manufacturing Technology Award
2011
New Leather Contest: Himeji Mayor's Award
2012
New Leather Contest: Himeji Mayor's Award
2013
New Leather Contest: Judge's Award
2014
New Leather Contest: Himeji Mayor's Award
2015
New Leather Contest: Hyogo Leather General Fair Chairman's Award
2017
New Leather Contest: Hyogo Leather General Fair Chairman's Award
2018
Selection as an excellent candidate for the Himeji City Monozukuri Development Encouragement Subsidy
2021
Appointment of Tsuneki Nitta as Chairman
Appointment of Yoshiki Nitta as President of the company
Facilities
Liming drum: 7
Large tanning drum: 1
Tanning drum: 5
Small tanning drum for Kindai Tuna/Lake Biwa Black Bass: 2
Small tanning drum for Kindai Tuna/Lake Biwa Black Bass: 1
Dyeing drum: 4
Small drum for testing: 1
Milling drum: 1
ヒート&スチームヘキサゴンドラム 1台
Wooden pits for horsehides: 10
Wooden pits for cordovan: 32
Vibration staking machine: 1
Setting machine: 1
Heat setting machine: 1
Press machine: 4
Polishing machine: 2
Glazing machine: 3
Automatic painting machine with dryer: 2
Heat roll coater: 1
Automatic painting machine with dryer for cordovan: 1
Paint roll coater with dryer for cordovan: 1
Weighing machine: 1