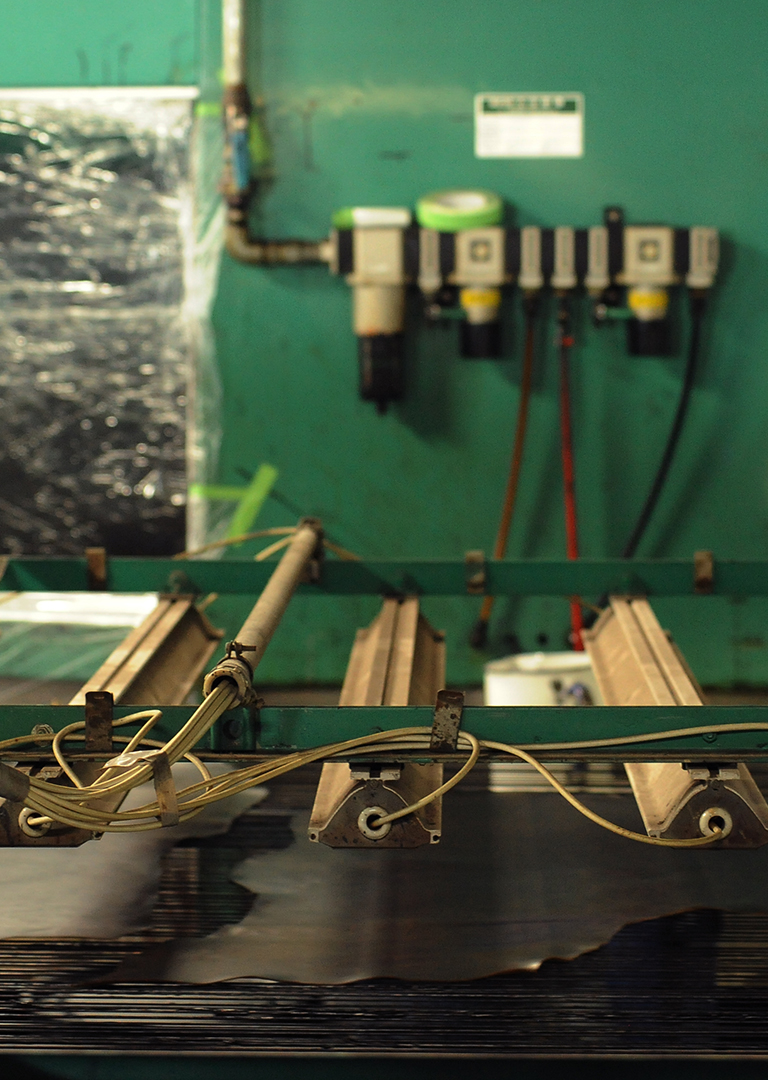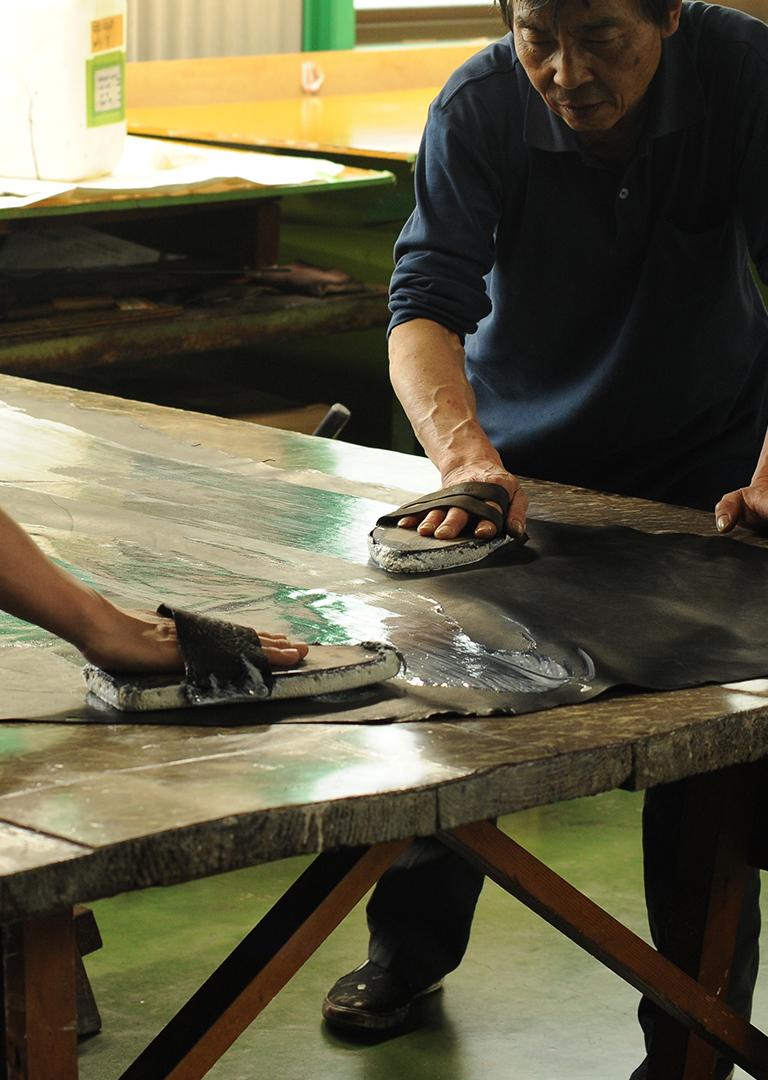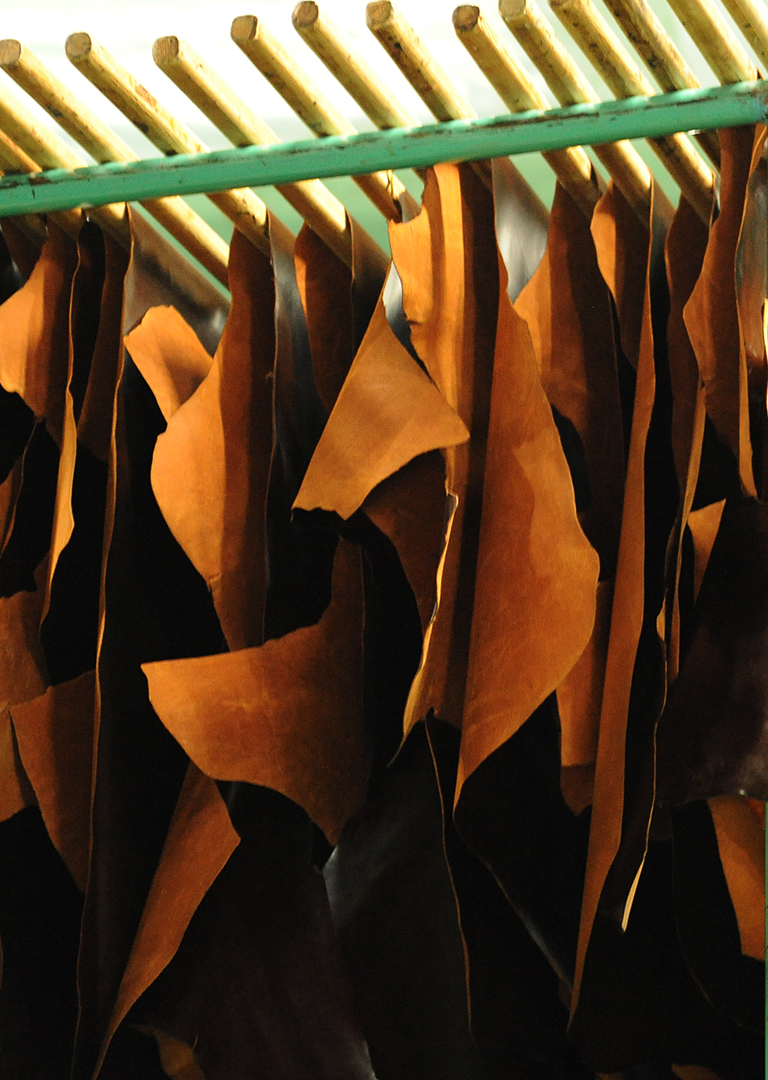 HORSE-HIDE・・・MANY KIND of
Horsehide, which refers to the leather on the horse's back from the loin area to the rump, is characterized by its light weight and suppleness.
It is also characterized by the fact that it can take on many different looks.
Pigmented finishing can be used to produce a more uniform surface, and it can be additionally finished with milling to produce a more expressive look with the unique grain of horsehide.
For each look, the thickness of the leather is adjusted according to the design and application, and the amount of grease, chemicals and paint applied to the surface are also carefully considered.
Horsehide, which can be given various looks through processing such as tanning and finishing, can be used for garments, bags, small leather goods, and shoes. The weight and lightness of the leather can also be adjusted by changing its thickness and suppleness, allowing horsehide to be made into products that retain its characteristics.
Tannin-tanned horsehide
Tannin-tanned horsehides, after careful tanning with tannins in a pit for the right amount of time, are then finished with chemicals judiciously selected for the desired toning effect, resulting in horsehides with the finest finish.
As aging progresses, tannin-tanned leather becomes increasingly glossy and vintage-looking.
Chrome-tanned horsehide
Our chrome-tanned horsehides, which we tan with time-proven technology in a drum, are characterized by their light weight and suppleness. Making the most of these characteristics, they are often used for bags and clothing.
Horsehide has also been widely used for a long time for the lining of high quality shoes because of its suppleness and water absorbency.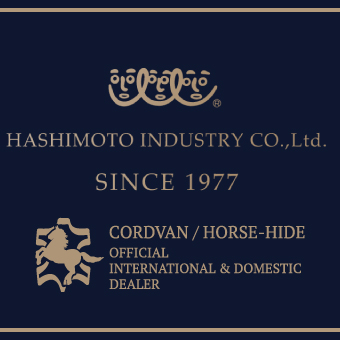 Hashimoto Industry
We recommend that you purchase our horsehide and cordovan products from Hashimoto Industry (hashimotoindustry.com).
Overseas customers should contact Hashimoto Industry's Osaka Head Office.
Tel: 06-6771-6911 / Fax: 06-6773-2296 / Business Hours: 9:00-17:00 (closed on weekends and holidays)